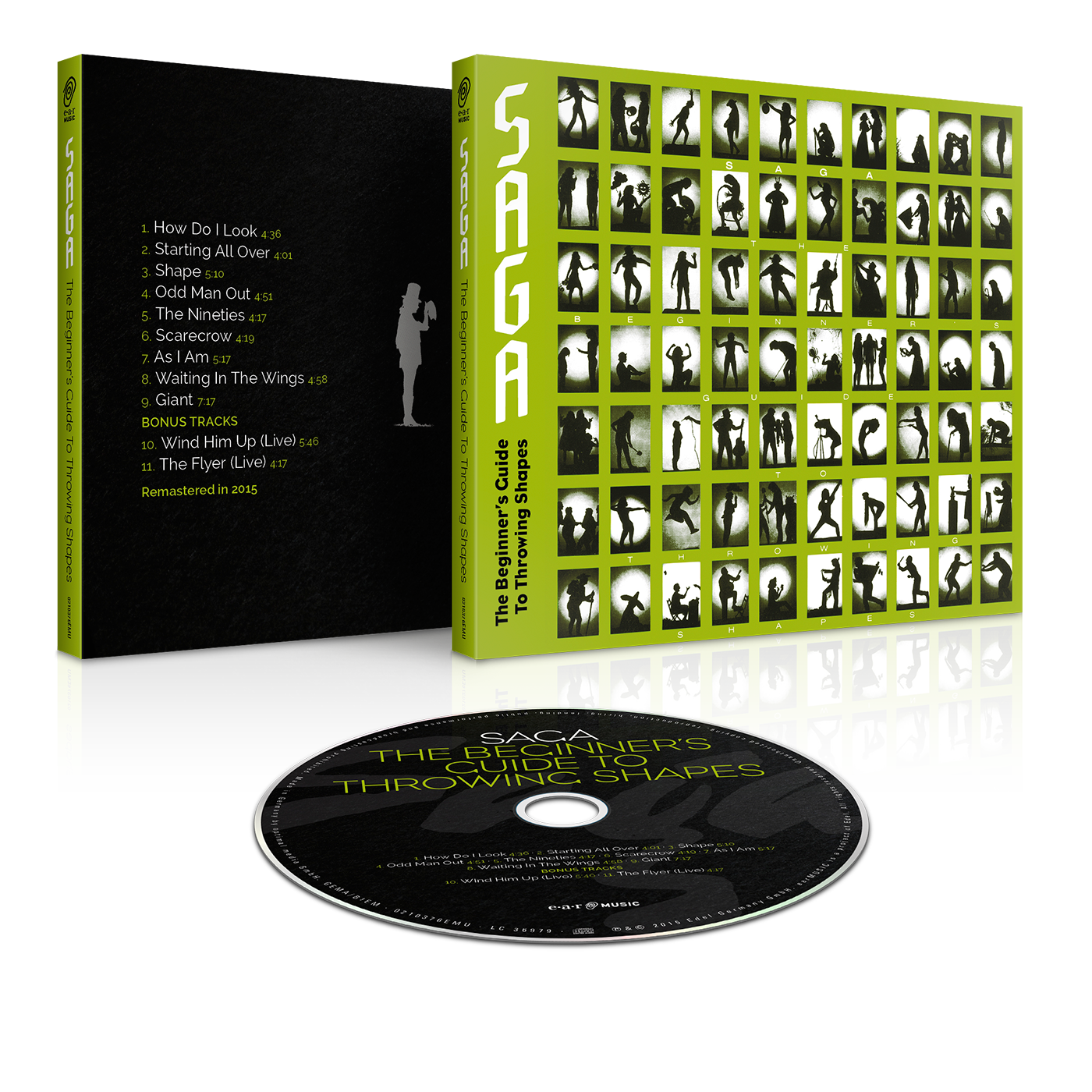 THE BEGINNER'S GUIDE TO THROWING SHAPES
Originally realeased in 1989
Preceding album: Wildest Dreams (1987)
"The Beginner's Guide To Throwing Shapes" is one of the first two releases of earMUSIC's SAGA Reissue Series and has been considered as a highly underrated jewel & fan favorite by many.
Following the preceding "Wildest Dreams", "The Beginner's Guide To Throwing Shapes" features straight steps to a slightly a more progressive hard rock sound, without neglecting any of the trademark sound components of SAGA. Michael Sadler (vocals, keyboards) and the two Crichton brothers - Jim Crichton (bass, synth) and Ian Crichton (guitars, synth) – were the power trio at the time after Jim Gilmour and Steve Negus had left the band a couple years before. They skillfully add the right ingredients to the album.
For this re-release, the album was completely remastered (2015). The tracklist is completed by two additional bonus tracks (never released before), newly recorded during their European Touring 2015 at Fabrik, Hamburg.
Line Up
Michael Sadler – vocals, keyboards
Jim Crichton – bass, keyboards, synth
Ian Crichton – guitars, synth, banjo
Curt Cress – drums, percussion
Tracklist
1. How Do I Look
2. Starting All Over
3. Shape
4. Odd Man Out
5. The Nineties
6. Scarecrow
7. As I Am,
8. Waiting In The Wings
9. Giant
Bonus Tracks
10. Wind Him Up, Live at Fabrik, Hamburg
(Originally released on the album 'World's Apart', 1981)
11. The Flyer, Live at Fabrik, Hamburg
(Originally released on the album "Heads Or Tales", 1983)