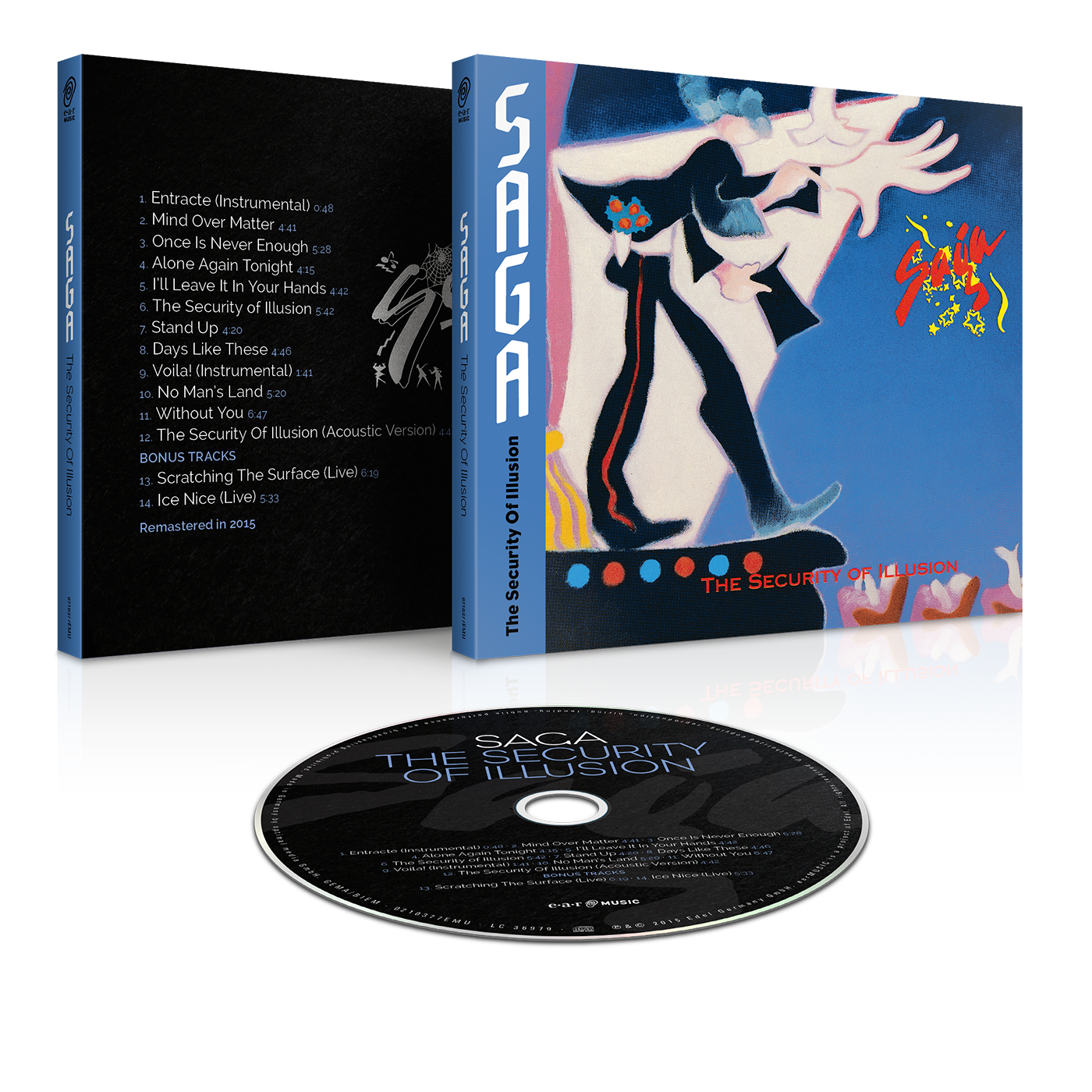 THE SECURITY OF ILLUSION
Originally released: 1993
Preceding album: The Beginner's Guide to Throwing Shapes (1989)
The ninth studio album "The Security of Illusion" was originally released 1993 and marks the return of Jim Gilmour (keyboards) and Steve Negus (drums), who both had left the band in 1986.
This new reunion definitely sparked new creativity into the band. While still sticking to their guns, the album features a slightly more progressive, slightly harder sound that awakens vivid memories to albums from their early 80's period, such as "Worlds Apart" (1981) oder "Head Or Tales" (1983).
Fans praise "The Security of Illusion" as a truly appropriate comeback of the original lineup.
With "Mind Over Matter" or "Stand Up", the album features the Canadian's rocky side but doesn't neglect a soft touch with the tender ballad "Alone Again Tonight" or "Voila!", which is a nice classically-influences instrumental.
For this re-release, the album was completely remastered (2015). The tracklist is completed by two additional bonus tracks (never released before), newly recorded during their European Touring 2015 at Fabrik, Hamburg.
Line Up
Michael Sadler - vocals
Ian Crichton - guitar
Jim Gilmour - keyboards
Jim Crichton - bass
Steve Negus - drums, percussion
Tracklist
1. Entracte (instrumental)
2. Mind Over Matter
3. Once Is Never Enough
4. Alone Again Tonight
5. I'll Leave It In Your Hands
6. The Security of Illusion
7. Stand Up, 8. Days Like These
9. Voila! (instrumental)
10.No Man's Land
11.Without You
12.The Security Of Illusion (Acoustic Version)
Bonus Tracks
13. Scratching the Surface, Live at Fabrik, Hamburg
(Originally released on the album 'Heads Or Tales', 1983)
14. Ice Nice, Live at Fabrik, Hamburg
(Originally released on the album "Saga", 1978)