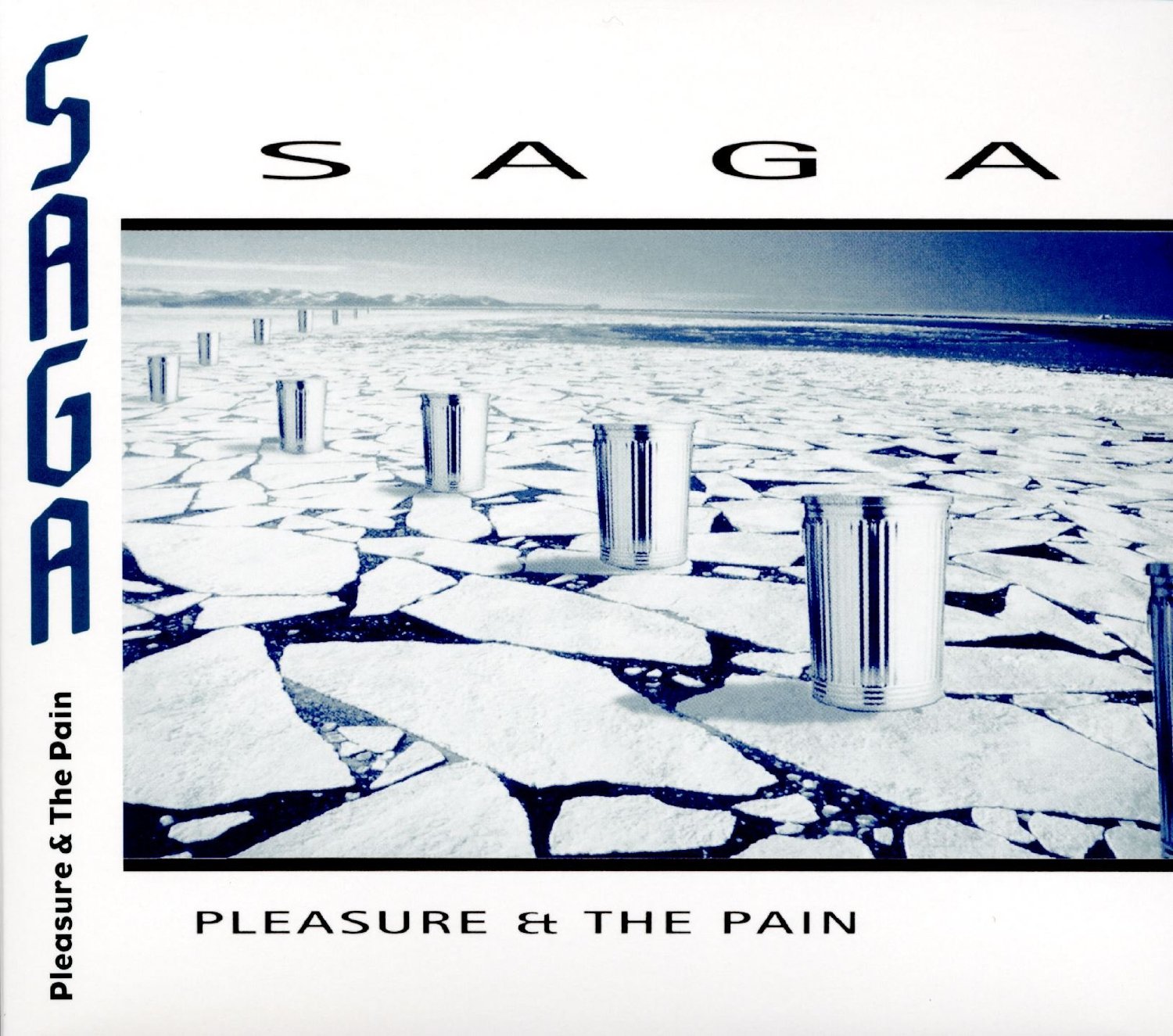 earMUSIC reissues an excellent album series by SAGA, covering all studio albums from 1989 – 2007. The release of all 11 albums spans 12 months. All albums are enhanced by exclusive bonus tracks, newly recorded at Fabrik, Hamburg in April 2015 – Of course they've been never released before.
The cover artwork is mostly kept original but with a modern touch. The booklets include original fan material, fotos, press pictures and more. Additionally, the founding band members of SAGA have their say on each album. The individual liner notes grant quite personal introductions & insights to their work back in the days.
On 'Pleasure & The Pain', the band's 11th studio album, SAGA presents a much more edgy and tougher side than on their preceding albums. For SAGA quite unusual, the guitar as the leading instrument dominates most of the tracks, powerful riffs take the place of former extensive keyboard parts. At that time, the band was searching for a new contemporary SAGA sound while sticking to their trademark components.
'Pleasure & The Pain' is clearly among the most exceptional works of SAGA.
Due to difficulties with his personal schedule, Steve Negus is missing on this record. For the recordings he was replaced by studio pro Glen Sobel (Alice Cooper a.o.).
For this re-release, the album was completely remastered (2015). The tracklist is completed by two additional live bonus track, newly recorded in Hamburg during their European Touring 2015.
Line Up
Michael Sadler – vocals
Jim Crichton – bass
Ian Crichton – guitars
Jim Gilmour – keyboards, vocals
Glen Sobel – drums
Tracklist
01. Heaven Can Wait
02. How Do You Feel?
03. Welcome To The Zoo
04. Where's My Money?
05. You're Not Alone "97"
06. Taxman
07. You Were Made For Me
08. Gonna Give It To Ya
09. Fantastically Wrong
10. Pleasure And The Pain
Bonus Tracks
11. Time To Go, Live at Fabrik, Hamburg
12. You're Not Alone, Live at Fabrik, Hamburg